The GCC and the tallest buildings and construction projects
The GCC and the tallest buildings and construction projects
There are very few regions in the world that can compete with the GCC region in terms of either height or volume of skyscrapers. Led by cities such as Dubai, Riyadh, Abu Dhabi, Jeddah, and Doha, the GCC region has witnessed enormous growth in large-scale construction projects over decades.
The UAE has made an undeniable mark on the world's skyline, as 11 of Statista's 15 tallest towers in the region can be found in Dubai. As well, two buildings from Saudi Arabia – located within Makkah and Riyadh – have a spot amongst this ranking; likewise, Kuwait City and Abu Dhabi each possess one building apiece that is classified among these top structures. CTBUH data shows 16 out of 100 highest completed constructions around globe are based in UAE while 10 luxury hotels measuring at least 200 metres (656 feet) high stand proudly across United Arab Emirates cities with additional 11 tall 25 lodges situated throughout GCC territory.
With an ever-growing skyline and unrivaled ambition, the GCC nations of UAE and Saudi Arabia have become international symbols for awe-inspiring architecture. As two titans outdoing each other, there is no sign that either nation will relent any time soon as they strive to create more ambitious structures than before.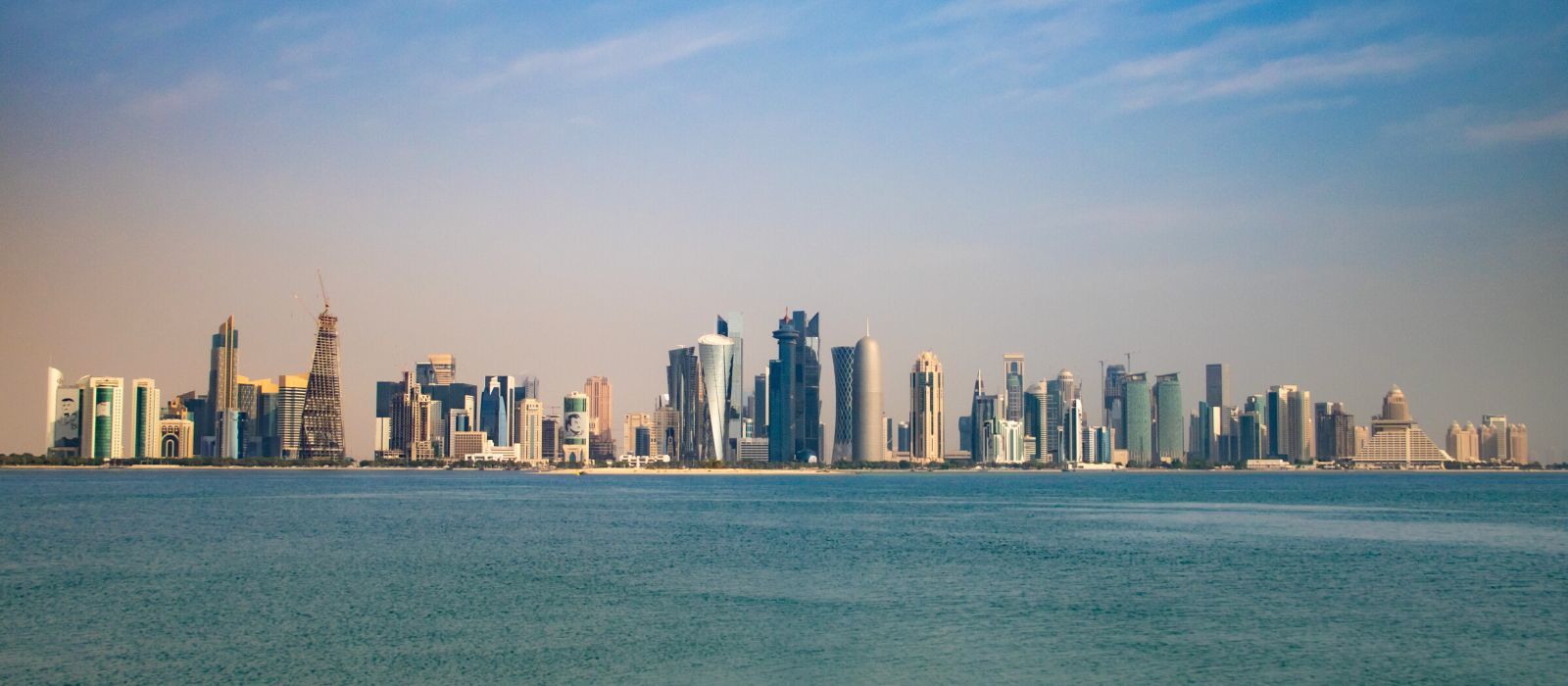 UAE's tallest buildings construction projects
What are the tallest buildings in UAE?
The GCC region is already home to the world's tallest building, "The Burj Khalifa", having a height of 828 meters above the ground, which is almost double of Petronas tower. Apart from holding the title of the tallest tower in the world, it also holds records for the tallest free-standing structure, Dubai's tallest building with the most floors, and the world's highest elevator installation.
Marina 101 at Dubai Marina with 101-storeys and 412 metres will be the tallest hotel apartment tower in the world once completed. The tower will comprise of 750 apartments. A five-star hotel will also be housed in the tower occupying over 32 floors. Glass work for the building is in progress and the project is slated to be completed by Q3 2022.
Currently, Gevora Tower in Dubai holds the crown as the world's tallest hotel tower. One of the next tallest buildings in Dubai has reached its highest point. After the final pour of concrete on the building's 79th level, th Uptown Tower construction project near JLT has reached its highest point. A 79-floor skyscraper under construction in Dubai, which was inspired by the shape of a diamond, has been described as the next iconic building in the city's skyline.
Uptown Tower, close to the Jumeirah Lakes Towers community, will stand at 340 metres once completed, with work expected to conclude towards the end of 2022. The developer behind the project says it has been built in response to a growing need for office and commercial space, despite the continuing Covid-19 pandemic. The building, which will be the 14th tallest in Dubai once completed, will be mixed-use with offices and residential units, along with a SO Sofitel five-star hotel. More than 23,000 vehicles were involved in delivering around 140,000 cubic metres of concrete to Uptown Tower. It has been designed to save 15% more energy than the average standard commercial building.
"16 out of 100 highest completed constructions
around globe are based in UAE"
According to the Development Director of DMCC, Uptown Tower was inspired by the shape of a diamond as DMCC does a lot of trade in diamonds and gold. The LT Tower in Dubai's Business Bay involves the construction of a 100-storey tower in Business Bay.
The residential tower's height is 600 meters. The project currently remains in the concept stage. The mixed-use Tower for Galleria Investments on Sheikh Zayed Road in Dubai involves the construction of a mixed-use tower. The building will replace the existing City Tower 1 in the same location. The tower is 83 stories and will house office units of 4,650 square meters, 705 square metres of retail, and 608 apartments. The parking space will accommodate 1,253 cars. A contractor appointment is awaited for this project.
The Opera District project involves the construction of a 78-story tower located within the Dubai Opera District. It will house 866 apartment units with the promenade level that will house retail outlets. Finishing works are ongoing and the project is expected to be handed over in July 2022.
Abu Dhabi's Burj Mohammed Bin Rashid Tower was ranked the fifth, seventh, and 34th tallest structure in the UAE, the Middle East, and the world, respectively. ADNOC Headquarters is ranked the UAE's 7th tallest building. It was also declared the 16th and 57th highest in the Middle East and the world, respectively.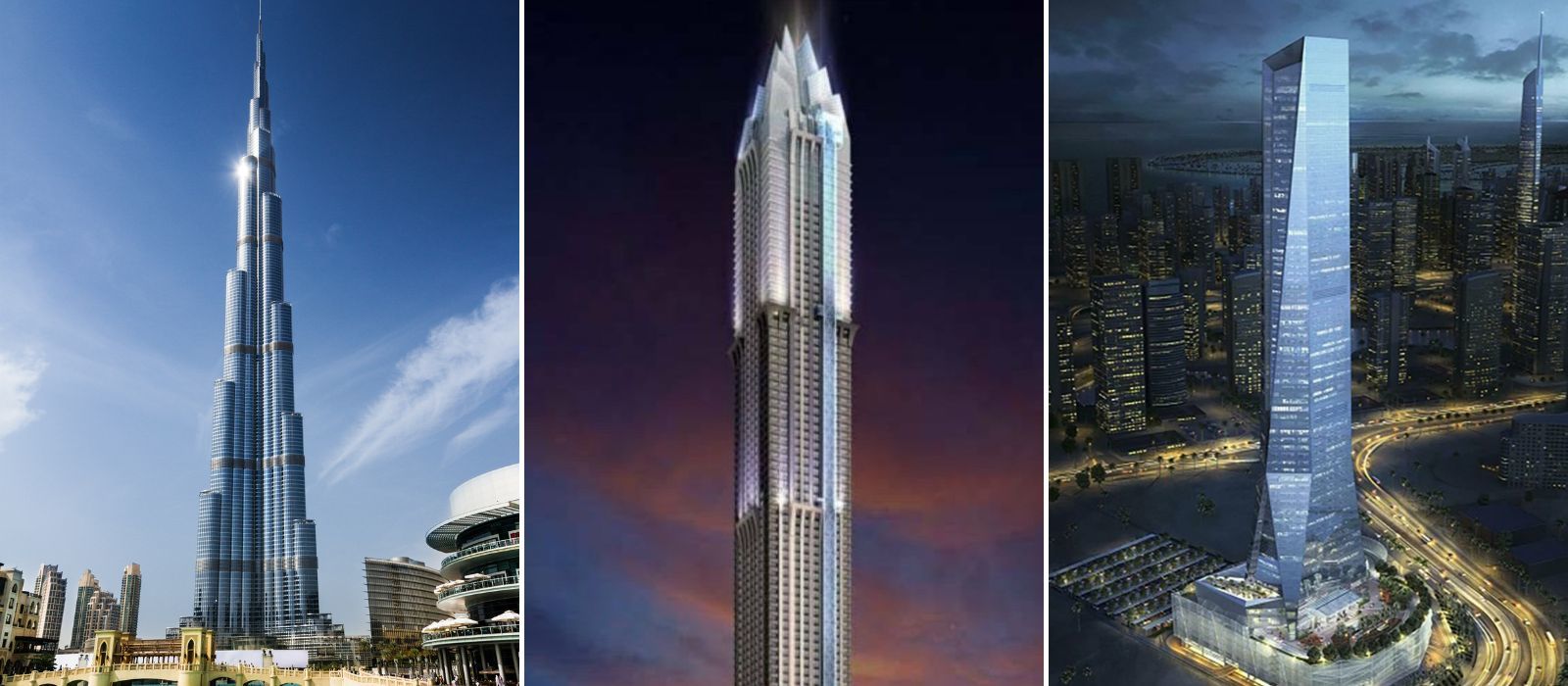 Saudi Arabia construction projects and Skyscrapers
How tall are the tallest buildings in KSA?
The Burj Khalifa's record was expected to be broken soon by Jeddah tower in Saudi Arabia. However, the project is on hold since early 2019 and the outbreak of the Covid-19 pandemic has further delayed the resumption of works. The Jeddah tower project was previously called "Kingdom Tower". The currently planned height of the building is 1,000 metres only. The tower will be the tallest in the world, reaching one kilometre into the clouds when completed.
It is in line with the kingdom's Vision 2030 initiative to reduce its reliance on oil by diversifying its economy. Saudi Arabia is already home to the world's fourth-largest building, the Abraj al-Bait clock tower hotel in Makkah. The Diamond Tower in Jeddah is 338 metres tall with 93 floors. The first 10 floors will be used as car parking. Design works are ongoing and design completion is expected by Q1 2024.
Reports suggest that the giga-project "Neom" will also be home to skyscrapers up to 500 metres tall. These will cover an area of dozens of kilometres horizontally, housing residential, retail and commercial spaces. Designers have reportedly been working on half-a-mile structures, and there will be towers more than 800 metres, outsizing the Burj Khalifa.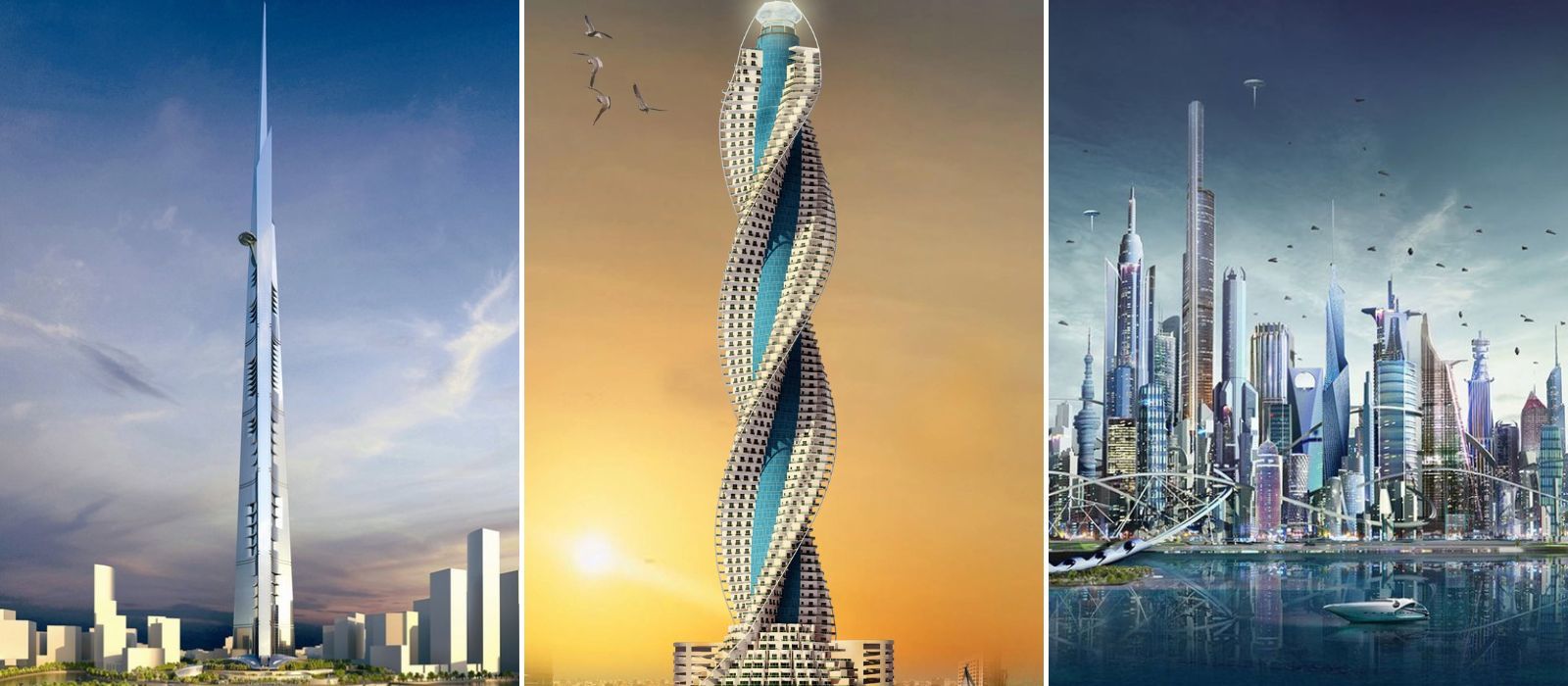 Kuwait construction projects and the tallest buildings
What are the tallest building projects in Kuwait?
The Mubarak Al Kabeer project, which is on hold, involves the construction of 250 storeys, 1,001 metres tall building as the centrepiece of the new Madinat Al Hareer (City of Silk) development at Subiya peninsula in Kuwait. The kilometre-high structure would anchor the planned 700,000-residential community of Madinat Hareer. The project will consist of residential units, commercial units and dining facilities. A mosque and cathedral will be constructed at the top of the tower.
A podium will be built to connect the tower with 27 other buildings in Silk City. The Pentominium Tower project in Dubai Marina, which is also on hold, entails the construction of a 120-storey mixed-use tower in Dubai Marina. Pentominium was nominated for CNBC International Property Awards for the esteemed 'Best Property in the World' category. Foster + Partners has created a supertall skyscraper for the National Bank of Kuwait Headquarters in Kuwait City. The 300-meter-high skyscraper has a rounded form that culminates in a pointed peak.
The tower is the second tallest building in the country and is officially a supertall skyscraper (over 300 metres tall). It stands alongside the country's tallest building, the 412-metre-high Al Hamra Tower, in the city's Sharq financial district.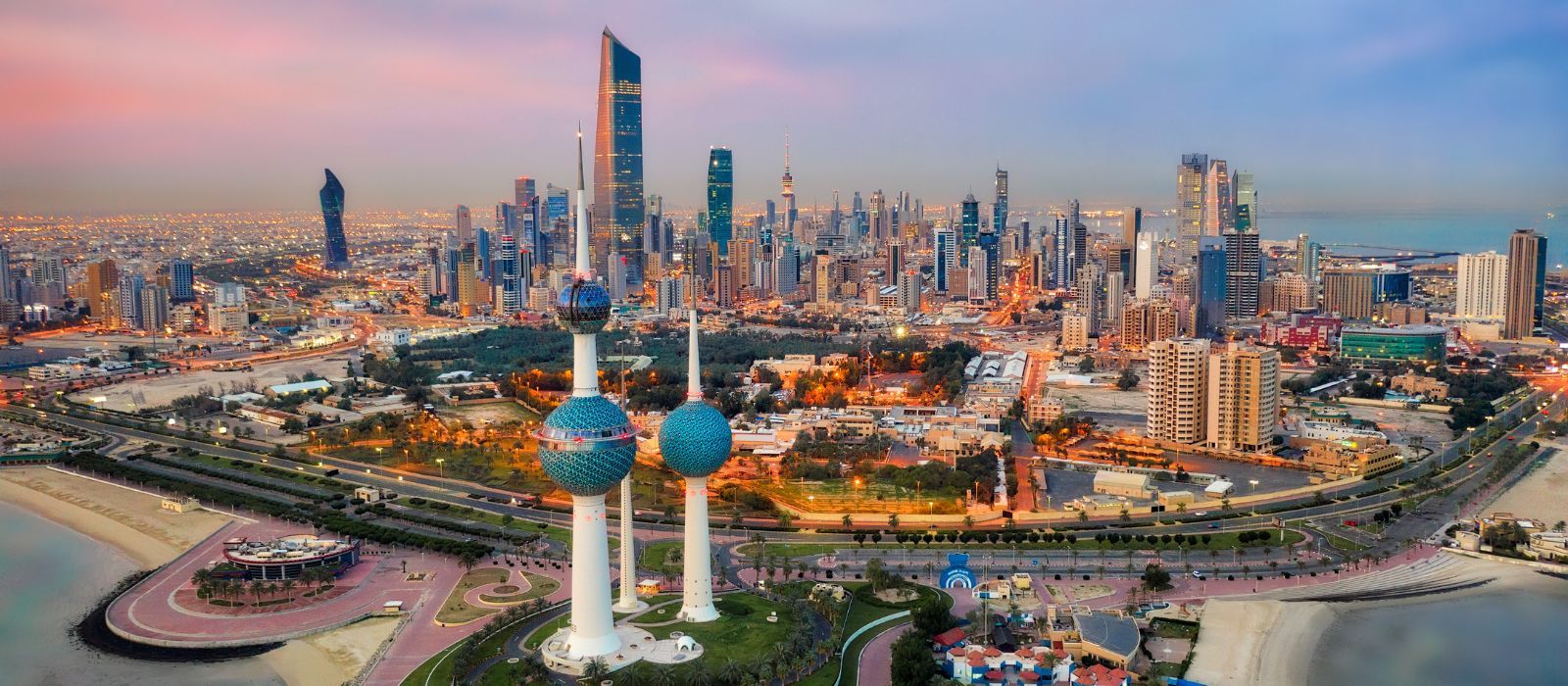 GCC region's major upcoming and planned tall towers
Mubarak Al Kabeer, Concept stage, 250 floors, Kuwait
Jeddah Tower, On hold, 200 floors, Saudi Arabia
Skyscraper Tower (formerly known as Meydan Entisar Tower), On Hold, 123 floors, UAE
Pentominium Tower in Dubai Marina, On Hold, 120 floors, UAE
Marina 106 Tower in Dubai Marina, On Hold, 106 floors, UAE
Marina 101 (Dream Tower) at Dubai Marina, Construction, 101 floors, UAE
LT Tower in Business Bay, Concept Stage, 100 floors, UAE
Diamond Tower in Jeddah, Design stage, 93 floors, Saudi Arabia
Mixed Use Tower for Galleria Investments in Sheikh Zayed Road, Tender for Construction, 83 floors, UAE
DMCC BURJ 2020 – Uptown Tower 1, Construction, 78 floors, UAE
Opera District – Grande Tower, Construction, 78 floors, UAE
Opera District – IL Primo, Construction, 77 floors, UAE
Cavalli Tower in Dubai Marina, Tender for Construction, 70 floors, UAE
Regalia in Business Bay, Construction, 69 floors, UAE
One Za'abeel Along World Trade Centre Roundabout (One Zabeel), Construction, 67 floors, UAE
Ciel Tower in Dubai Marina, 67 floors, UAE
Opera District – The Address Residences, 65 floors, UAE
Adventz Tower in Downtown Dubai, Tender for Construction, 64 floors, UAE
Dubai Creek Harbour – The Grand, Construction, 63 floors, UAE
Wasl Tower Along Sheikh Zayed Road, Construction, 63 floors, UAE
Aqua Raffles Jeddah, Construction, 59 floors, Saudi Arabia
Burj Al Mana Tower in Dafna, Construction, 57 floors, Qatar
Masic Tower in Jeddah, Design stage, 55 floors, Saudi Arabia
Tuwaiq Tower in Riyadh, Construction, 52 floors, Saudi Arabia
Wafra Tower at Bahrain Bay, Design stage, 49 floors, Bahrain
Source: Ventures ONSITE Projects Intelligence Platform: www.venturesonsite.com
Ventures Onsite is tracking these major projects and many more, if you would like to find out more on how you can subscribe to receive access to project data, please contact us.