Top 10 Construction Project Trends in the GCC
Top 10 Construction Project Trends in the GCC
As part of an effort to diversify their economies and bolster the industry, GCC countries are making substantial commitments towards infrastructure projects such as Neom. This is driving up demand for construction equipment while reshaping the entire landscape of this sector. With strategic budget allotments toward housing, power production, water resources management, and renewables – these nations are actively seeking sustainable growth opportunities beyond solely relying on oil prices.
With traditional finance sources on the decline, green funds are emerging as an attractive option for contractors and employers to fund feasible projects. In the Gulf Cooperation Council (GCC) region, UAE, KSA & Qatar continue to spearhead investments in construction-related activities from mass corporate refurbishments aimed at hybrid working models; all the way through solar energy ventures that further propel sustainable infrastructural growth.
Green Fuels Projects – Hydrogen, Ammonia
Oil-producing nations in the Gulf are embracing alternative energy sources such as green hydrogen, blue hydrogen, and ammonia to reduce their carbon footprint. Significant investments have been announced by major players, including Mubadala Investment Company, ADNOC, and ADQ, while Oman's Ministry of Energy & Minerals is creating HyFly to advance clean technologies. Saudi Arabia plans to launch the world's largest project, investing up to $5bn in a green hydrogen-based ammonia production facility at NEOM for global export.
Abu Dhabi Ports is also developing a state-of-the-art green ammonia production plant with over $1 billion in investments.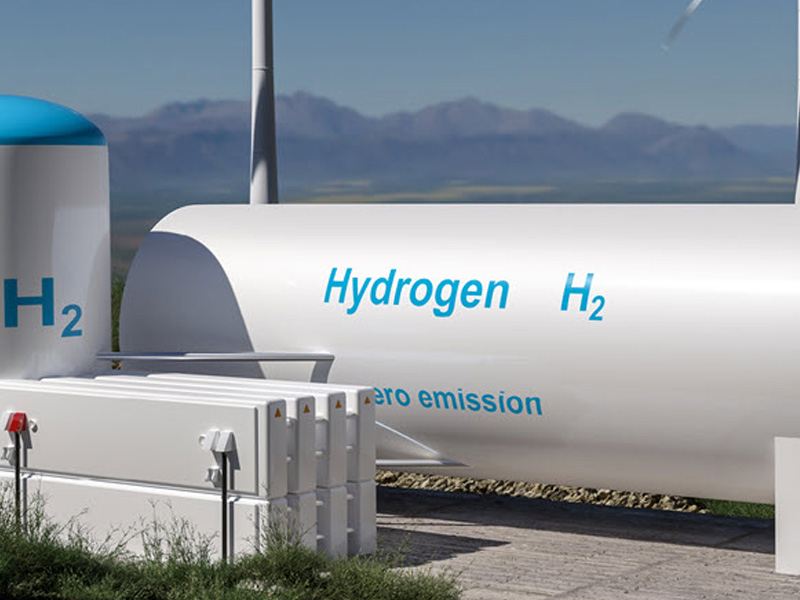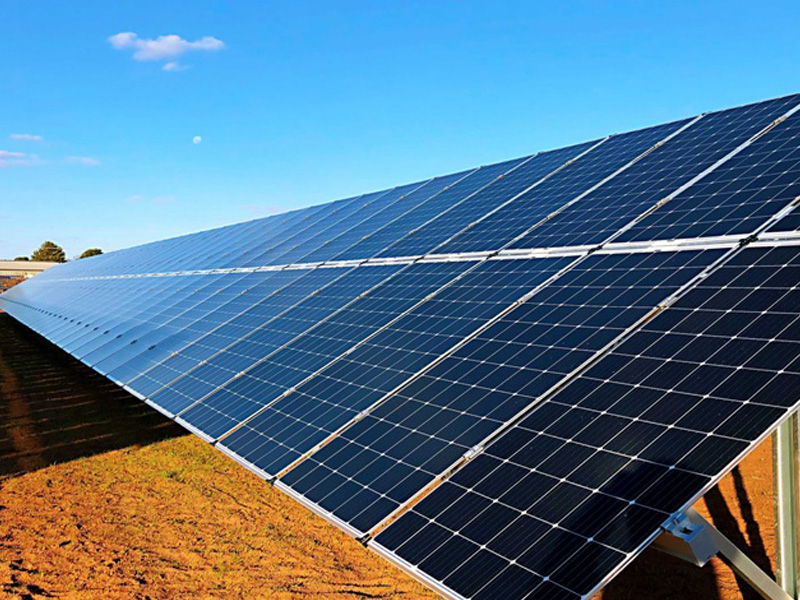 Photovoltaic (PV) Projects
The Gulf region is placing a high priority on utility-scale photovoltaic (PV) projects as part of their ongoing and upcoming power and water initiatives. This reflects a shift towards more sustainable and cost-effective sources of energy, as solar PV technology is now considered the most competitive form of power generation in the region. Recently, seven solar PV contracts with a combined capacity of almost 3000MW have been signed in Saudi Arabia alone.
The awarded contracts include the 1500MW Sudair solar PV project, which is part of the 1.47GW schemes under the second round of the National Renewable Energy Program (NREP). This shows Saudi Arabia's commitment to meeting their renewable energy targets and contributing to the global effort to mitigate climate change.
Petrochemical Projects
The region's oil majors growth blueprint indicates they are placing more emphasis on boosting their downstream segment. Though some of the major petrochemicals projects slowed down in the wake of challenging oil prices and the pandemic, the medium to long term growth plan for the countries remains in place. Even with the short term slow down, there are still many high valued projects expected to start construction soon and drive the projects spending across the oil and gas value chain.Adnoc had announced that it intends to transform itself into a global downstream major by investing $45bn to create an integrated refining and petrochemical complex in Ruwais by converting the Ruwais Industrial Complex into the 'Downstream Silicon Valley' of the world. Saudi Aramco's downstream strategy is to raise its overall refined output to 8-10 million barrels a day, and petrochemicals production to 34 million t/y (excluding Sabic production) from 16.6t/y by the start of next decade.
Borouge 4 petrochemicals plant in UAE, Amiral Petrochemical Complex, Advanced Global Investment Company's Petrochemical project in Jubail, both in KSA, Petrochemical Complex at Ras Laffan Industrial City and Polyvinyl Chloride Plant, both in Qatar, Genoil Refinery in Duqm, Oman, Al Zour Petrochemical Complex Olefins 3 in Kuwait, Aromatics Complex in Bahrain are some of the major upcoming petrochemical projects in the region.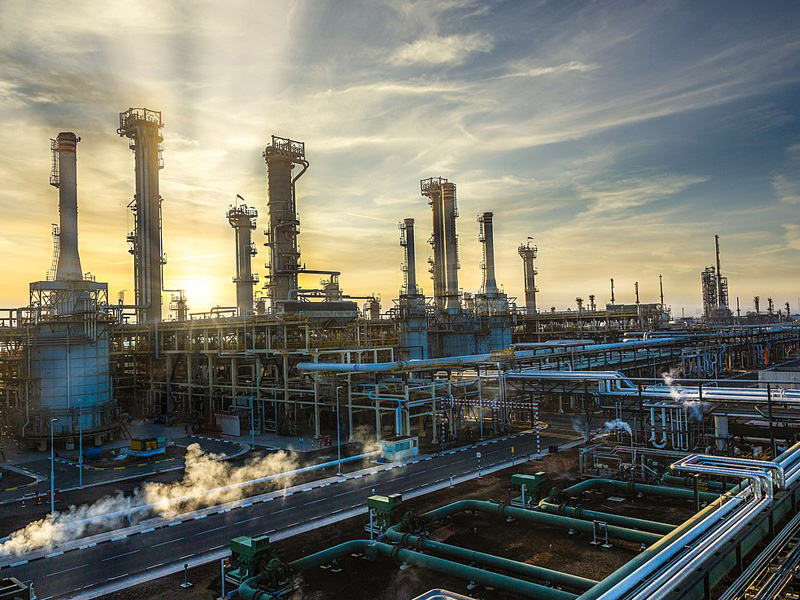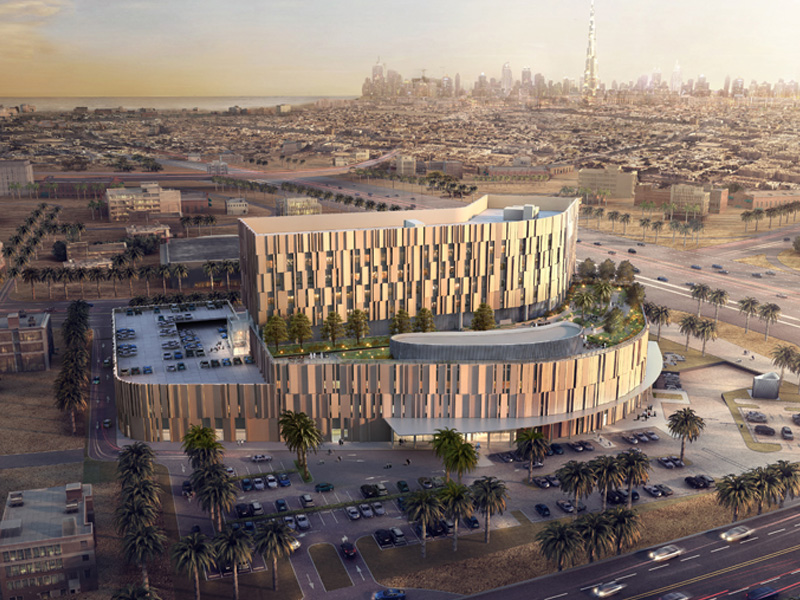 Social Infrastructure Projects
Social infrastructure projects have and will continue to remain a major contributor for the region's construction industry with the governments being proactive in improving the living conditions as well as standards for its population.
Some of the projects worth mentioning are Roshn developments in Riyadh, Eastern Province, Western Region; Murooj Jeddah, all in KSA, 25000 Low-cost Housing Project in Bahrain, Al Riyadh City and Baniyas North Housing Development in Abu Dhabi, South Jahra Labour City in Kuwait to name a few. In addition, there are a string of education as well as healthcare projects to support these housing developments too.
Urban Landscaping and Green corridors
Changing the urban landscape and exponentially increasing recreational areas as well as nature reserves are another focus area for major GCC cities . As per the Dubai 2040 urban plan unveiled by Dubai ruler Sheikh Mohammed bin Rashid Al Maktoum, nature reserves and rural natural areas will constitute 60% of Dubai's total area. Green corridors will be established to link the service areas, residential areas and workplaces, facilitate the movement of pedestrians, bicycles, and sustainable mobility means across the city, in coordination with developers and government departments.
Saudi Arabia also announced it will work to restore, conserve, and will be sustainably managing a billion hectares of land by 2040. The Saudi Green initiative aims to plant 10 billion trees – the same as rehabilitating 40 million hectares of degraded land. As part of the plan, 30 percent of the kingdom – or 600,000 square kilometers – will be protected areas and efforts will be made to protect coastal environments.
The Middle East Green Initiative will launch a similar plan for the region in which Saudi Arabia will work with countries to plant 50 billion trees across the Middle East.Some of the upcoming landscaping and recreational projects include Green Riyadh, KSA, Coral Garden in Fujairah, Sharjah Botanical Garden, Cycle Track from Qotah Area to Maliha Area, all in UAE Sanad Garden, Bahrain, Development of Cycle and Jogging Tracks in Al Warqa, Qatar.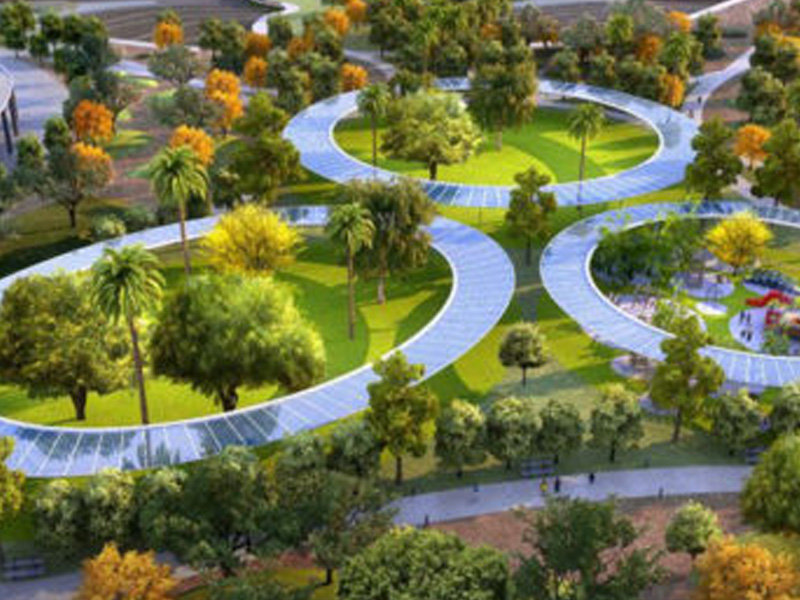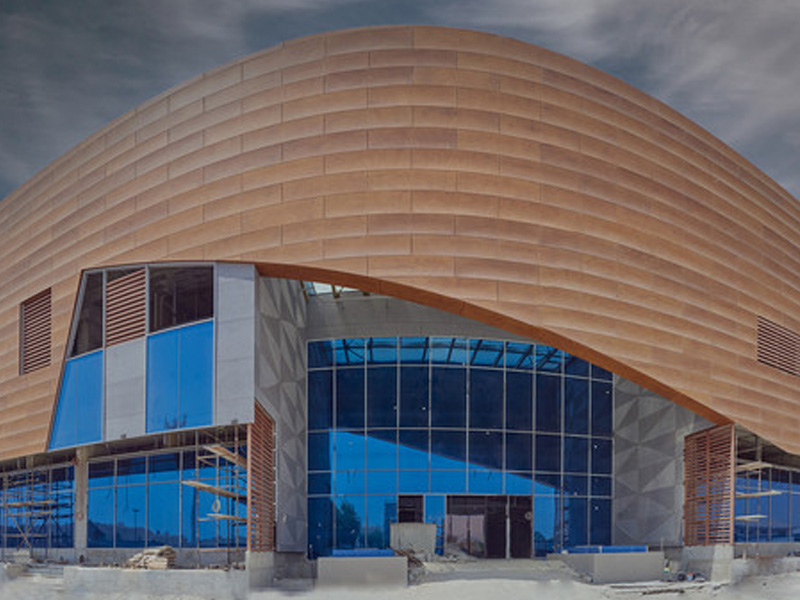 Refurbishment and Repurposing of Buildings
Refurbishment and Repurposing of existing buildings is one area we expect to see a lot of interest and activity. With a lot of hotel buildings, refurbishment of hotels will be a regular affair.
The region has a lot of buildings that need refurbishment or retrofit. Refurbishment also calls for making buildings more energy efficient and environment friendly which itself is another sub sector. With a lot of offices being downsized with people permanently working from home, demand for commercial buildings will be affected, especially the old and less maintained buildings.
Repurposing of commercial buildings is being considered by the asset owners in order to save the asset from further losing money on them by keeping them as it is. Same is considered for certain residential buildings too by the building owners which are not attracting the expected tenant mix.Restoration of historical sites and buildings is also gaining attention as part of improving the tourism and cultural landscape of the countries. Life extension projects are of strategic importance in energy as well as infrastructure industries too.
Public-Private Partnership (PPP) Projects
PPP model was limited to mostly power and water sectors in the region for many years, but over the past year we had witnessed more PPP activity being adopted in other sectors – healthcare, education, transportation etc. too.
Some examples are Al Ansar Hospital in Medina, Al Khobar Waterfront mixed use development, Bus Rapid Transit system in Al Medina Al Munawarah, all in Saudi Arabia; Schools Development in Qatar, UAE, KSA and Kuwait, Car and Truck Parking Areas in UAE and Qatar, Community Market Development projects in UAE to name a few.
According to the National Centre for Privatisation & PPP (NCP), Saudi Arabia, the Kingdom has a pipeline of more than 100 upcoming projects.Power and Water sector still continue to prefer the PPP route on many big ticket projects.
Few upcoming projects are Renewable Energy Program in KSA, Facility E in Qatar, 3.5GW Gas Fired Independent Power Plant in Taibah, KSA; Nuwaiseeb IPP in Kuwait among others.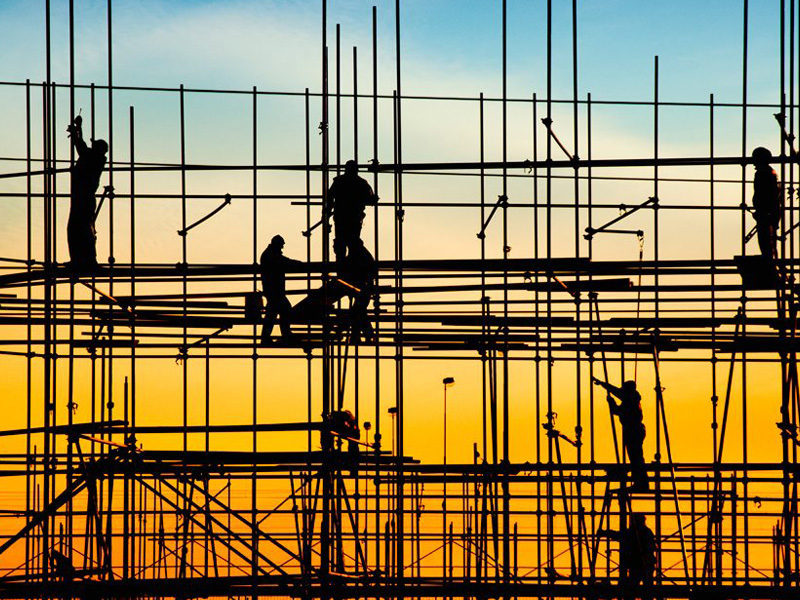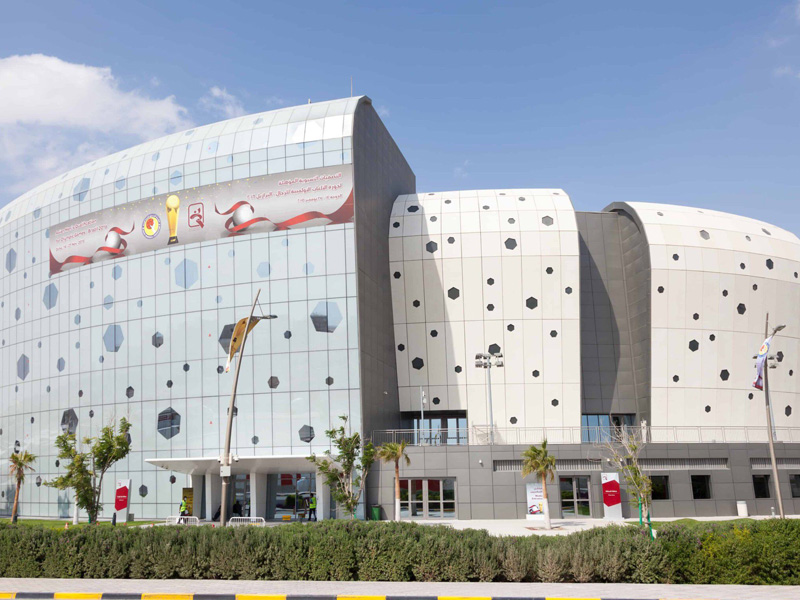 Sports and Entertainment Projects
With FIFA 2022 already changing the entire landscape of Qatar, other GCC countries are also investing heavily in their sports infrastructure. With UAE recently chosen to host the ICC Men's T20 World Cup in 2021 and few other cricketing tournaments, Qatar announcing its interest to host a future Olympics, the region is already in the radar to be a host for many major future sporting events.Entertainment is also another area which is drawing a lot of investments in the near future.
Saudi Entertainment Ventures, also known as SEVEN had announced that it will develop entertainment complexes in Jeddah, Makkah, Madinah, Taif, Yanbu, Al-Kharj, Buraydah, Abha & Khamis, the port city of Jazan, Tabuk, Al Hamra, Al Nahda, among other locations in Saudi Arabia. In addition, SEVEN will bring waterfront attractions to the Dammam and Al Khobar regions.Other major upcoming sports and entertainment projects in the region include Sports and Entertainment Center in Egaila, Kuwait; Entertainment Hub in DIFC, UAE, Entertainment Arena in Al Diriyah Festival City, Sports Boulevard in Riyadh; both in KSA, The Sports City at Sakhir, Bahrain to name a few.
Manufacturing and Industrial Projects
Building local industrial capacity is high on the agenda for the GCC nations. The recently announced Operation 300Bn aims to develop the UAE's industrial sector and aims to raise the industrial sector's contribution to the GDP from US$36 billion to US$81 billion by 2031. Saudi Arabia launched its Made in Saudi programme, which aims to support industries to grow their local footprint and boost exports to priority markets. Under Qatar's National Vision 2030, the country's manufacturing sector is expected to employ more than 100,000 people by 2025 and will see a 30% increase in the value of production between 2019 and 2025.
Oman had launched several new industrial parks since 2020 including Mudhaibi Industrial City, Ibri Industrial City , Oman Nano City in Sur Industrial City, Thumrait Industrial City etc.Food security and automobiles are among the major manufacturing sector projects in the region. Some of the major projects worth mentioning are Hydrogen Powered Vehicles Assembly Plant in Neom, Lucid Motors Manufacturing Plant, both in Saudi Arabia, Special Utility Vehicle (SUV) Manufacturing Plant in Duqm, Oman, Electric Bus Assembly Factory in Qatar, Electric Vehicle City in Kuwait, Vertical Farm in Abu Dhabi, Vertical Farm in Dubai Industrial City, Tomato Farm in Kizad, all in UAE, High-tech Smart Farm in Kuwait, Fish Farm in NEOM etc.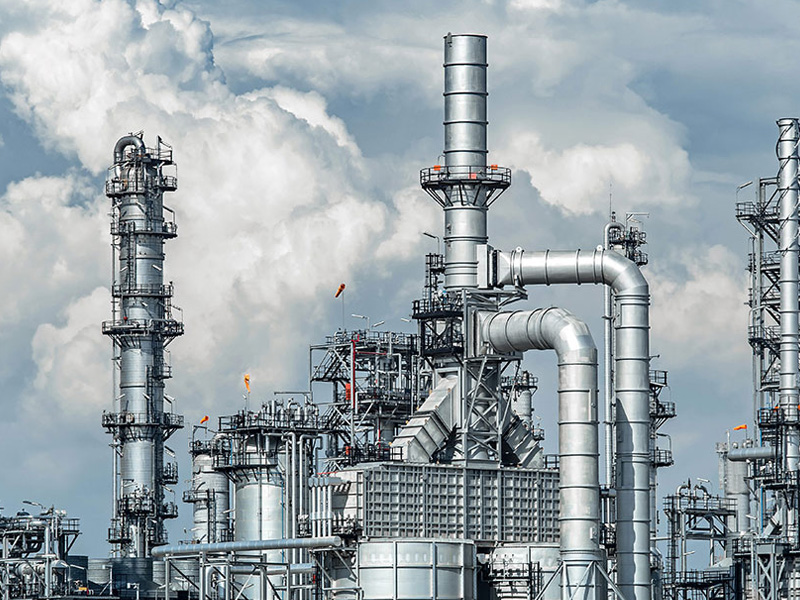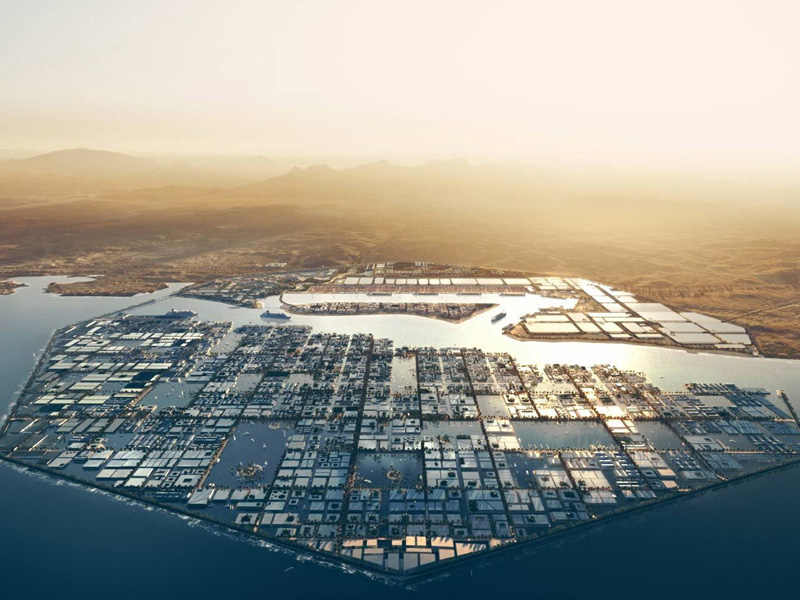 Neom, The Smart City
Saudi Arabia's Neom, one of the largest project in the world and with a value of US$500 Bn, by itself is valued more than the construction project markets in many countries. Neom will be a smart cognitive city, where world class technology will be fueled with data and intelligence to interact seamlessly with its population.
Construction is already underway on many packages within Neom and many other packages are on the drawing boards. However, details on bulk of the work are yet to be announced but the larger-than-life scheme is expected to offer busy days ahead for the construction industry participants. The project will form a blueprint for future smart city projects, not only in the region but for the world.
Source: Ventures ONSITE Projects Intelligence Platform:
Ventures Onsite is tracking these major projects and many more, if you would like to find out more on how you can subscribe to receive access to project data, please contact us.