Top 22 Construction Projects in UAE
Top 22 Construction Projects in UAE
The UAE's economic growth is forecast to recover fully from the impact of the global coronavirus pandemic in 2022. According to the Ministry of Finance, the UAE approved a federal budget of US$ 16.04 billion for 2022. The budget allocates US$ 6.59 billion for social development and benefits, US$ 5.85 billion for general government affairs and US$ 267 million for federal projects. The federal budget accounts for only a fraction of consolidated state spending in the UAE as individual emirates such as Abu Dhabi and Dubai also have their own budgets.
The UAE economic initiatives, federal budget and the oil price recovery are expected to create a positive market sentiment. This will also help to further drive construction activity in the country. Ventures ONSITE looks at the top
Mohammed Bin Rashid (MBR) City
Mohammed Bin Rashid (MBR) City will include several developments within and connected to Downtown Dubai and Business Bay through a crossing that will be named the "Cultural Crossing".
The city will have art galleries and create the largest area for arts in the region, family entertainments, hotels and other tourist attractions, retail & shopping centres including Mall of the World, residential districts, business and commercial establishments.
The Mohammed Bin Rashid Gardens, Universal Studios Theme Park, and Dubai Hills will also be part of the development.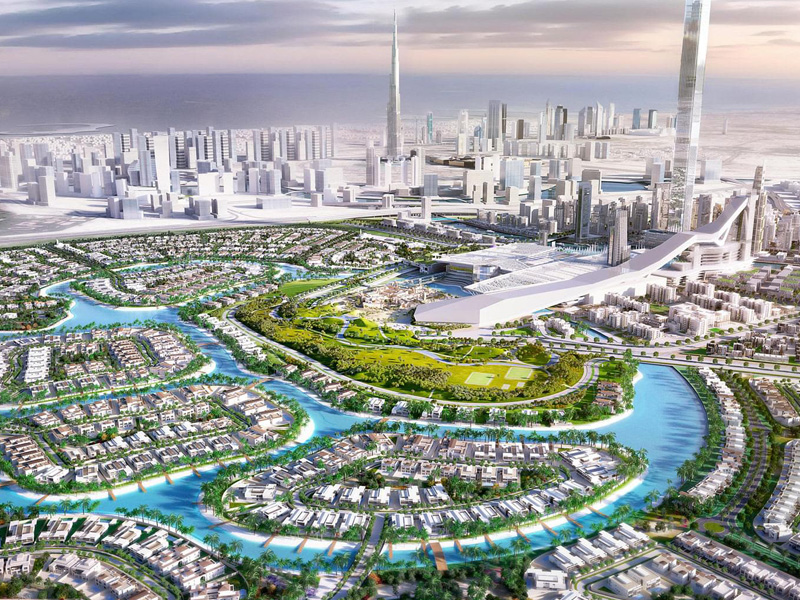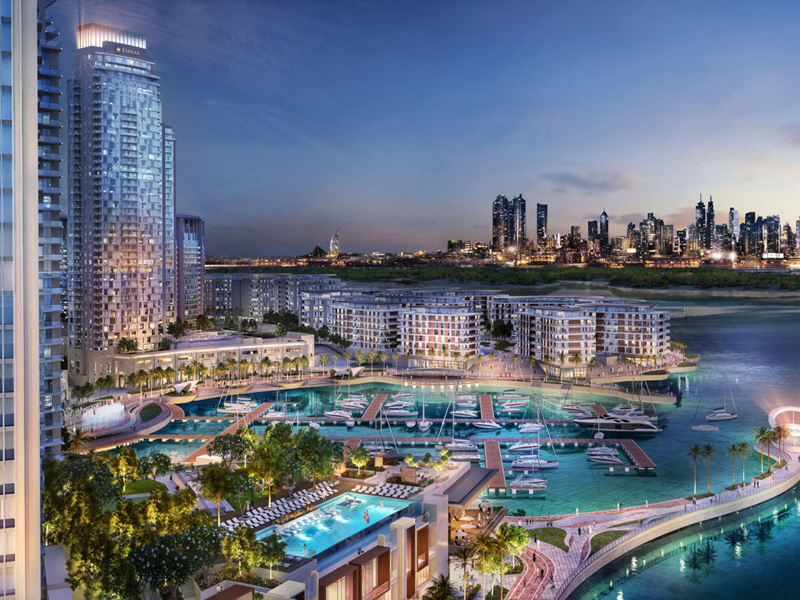 Dubai Creek Harbour
Dubai Creek Harbour offers a truly mixed-use development with waterfront eco-resorts, a marina and yacht club, commercial and retail space will all inter-mingle with cultural, leisure and educational amenities, all creating an aspirational mixed-use development.
The Dubai Creek Harbour master plan will include a retail precinct, walkways, Signature Towers, and the Dubai Creek Residences. It will house 39,000 homes, more than 8 million square feet of retail space, 3,664 office units and 22 hotels.
The development will be of 6 million square meters in size. Located next to Ras Al Khor wildlife sanctuary, a home to an abundance of native flora and fauna, Dubai Creek Harbour aims to bring harmony between responsible city living and creating an awareness of sustainable biodiversity.
Hail and Ghasha Sour Gas Development
The project is one of the largest sour gas fields projects as well as the largest upstream project that Adnoc is developing. It is expected to produce about 1 billion cu ft of sour gas per day.
The infrastructure requirements for the Hail and Ghasha Project include a minimum of 11 offshore artificial islands to be designed and constructed.
The development cost is expected to be US$ 15 Billion. Production from the Hail & Ghasha conventional gas development project is expected to begin in 2026.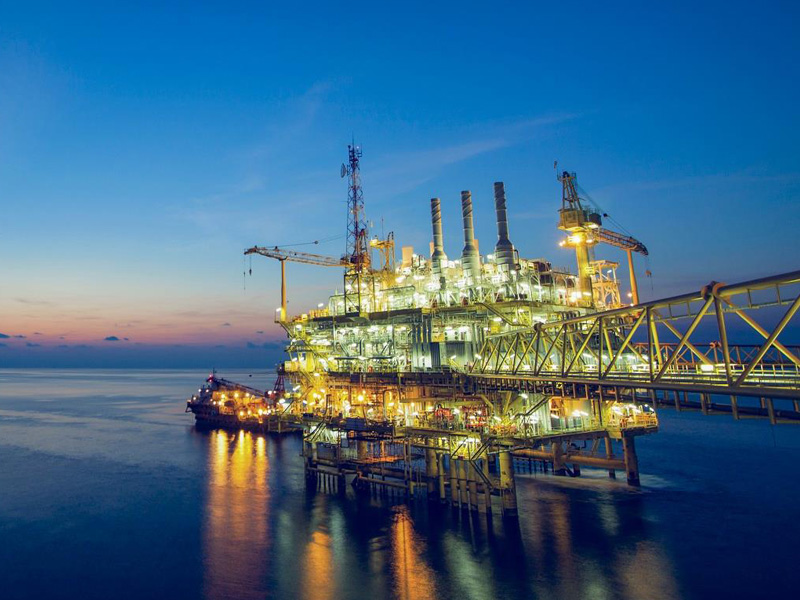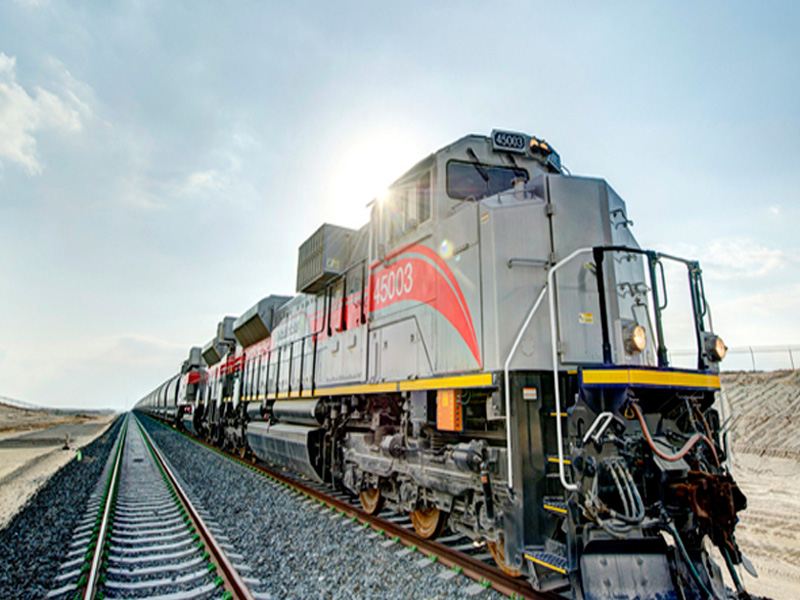 Etihad Rail (Emirates Railway Project)
The ambitious Etihad Rail project involves the establishment of an Inter-Emirate 1500 km long Rail Network that will run from Saudi border to Fujairah. When completed, the railway would link all the 7 emirates.
The railway will connect the UAE to Saudi Arabia via Guweifat in the west and Oman via Al Ain in the east. The project was introduced under the "Projects of the 50" scheme, with an investment worth US$13.61bn. In some of the latest developments, Etihad Rail has completed the work to connect Abu Dhabi and Dubai through a direct line and construction underway on various packages under Stage 2.
Etihad Rail will be expanded to include passenger train services and is expected to carry millions of passengers between the country's major cities by 2030.
Dubai Wholesale City
The project calls for the construction of a 550 million square foot global wholesale hub in Dubai. It will house 15,000 international traders and will have specialized boulevards for sectors: food, machinery, construction materials, vehicles, etc.
Pavilions housing commercial centers and malls selling products from different countries like US, China, India, and Germany will also be part of the city. One of the major projects within the Wholesale City is the Dubai Food Park (DFP).
The 48 million square feet DFP will include a wholesale market, a logistics area, an area for packing, repacking, & processing, and a dedicated area for handling packaged goods. DFP will also include accommodation for employees, hotels, financial services units, a center for integrated government services and recycling organic waste facilities.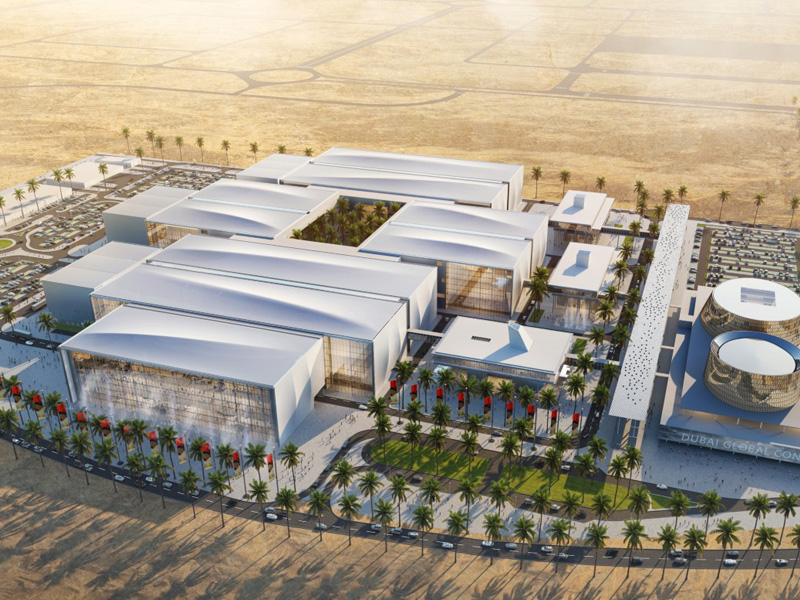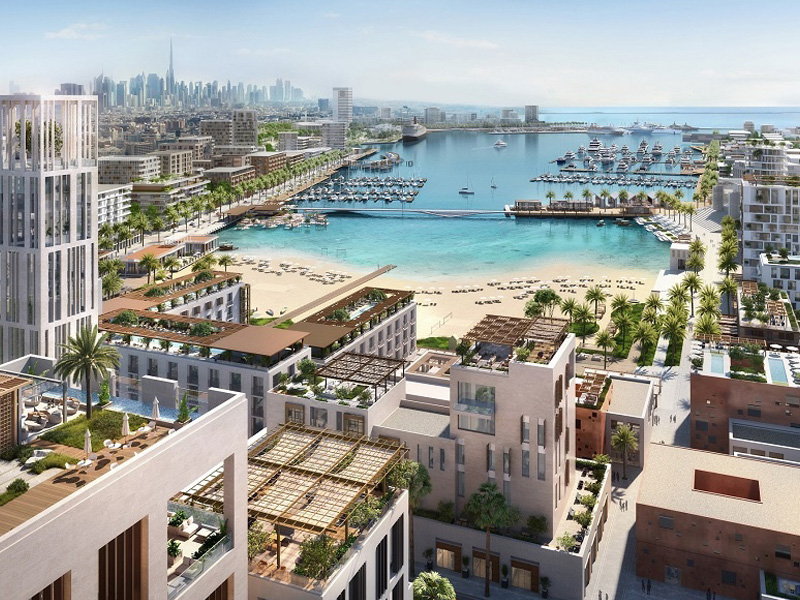 The Mina Rashid Development
The Mina Rashid Development will be an upscale waterfront retail, dining and leisure destination. There will be a sandy beach of 12,600 square meters and Dubai's longest pool. Hotels, a club, interconnected parks, a 500-metre long palm tree-fringed canal, art galleries, a theatre and a museum are also included in the scope.
The Valley
The development involves construction of a new gated community in Dubailand along Dubai Al Ain Road near Dubai Outlet Mall. It will house contemporary 4,500 residential units with world class amenities.
The town center is designed to be the weekend destination and central hub for residents with indoor and outdoor retail and entertainment facilities on offer such as Golden Beach; Kids' Dale; a Sports Village; The Pavilion and various community facilities.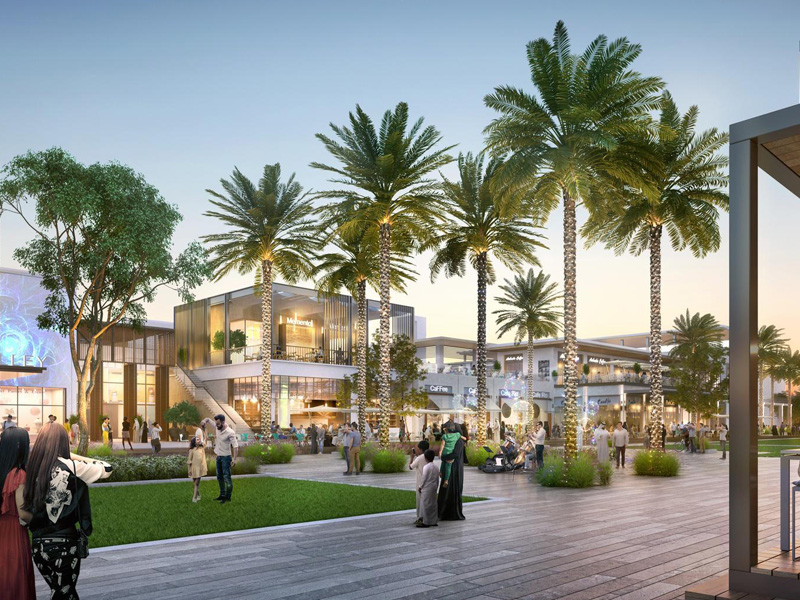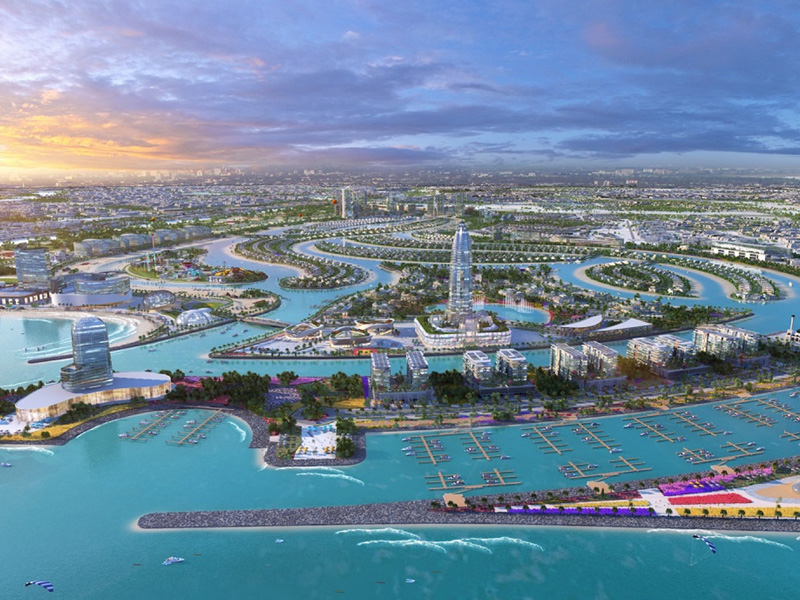 Sharjah Waterfront City
The Sharjah Waterfront City project calls for the development of 8 islands. The islands will be connected to natural canals. It will house villas, apartments, offices, hotels, a leisure city, recreation areas, marine clubs and all the required facilities. The city will have 95 mixed use buildings, 1,500 water-front and park-side villas, an 800 berth marina, and "Crystal Lagoon" water theme park.
Aljada in Sharjah
Aljada mixed use development in Sharjah which will house 70,000 people. The 220-hectare project will be next to the University City of Sharjah and will have residential, commercial, hotels, retail, leisure, and entertainment components. A business park will also be a part of the master plan.
The Central Hub, will house an urban piazza with cafés and restaurants, musical fountain, skate parks, extreme sports, and children's adventure and discovery complex. Design is underway on many packages within Aljada while in some of the recent updates, Ventures ONSITE has reported contractor appointment on Tiraz Residential project within Naseej District in Aljada,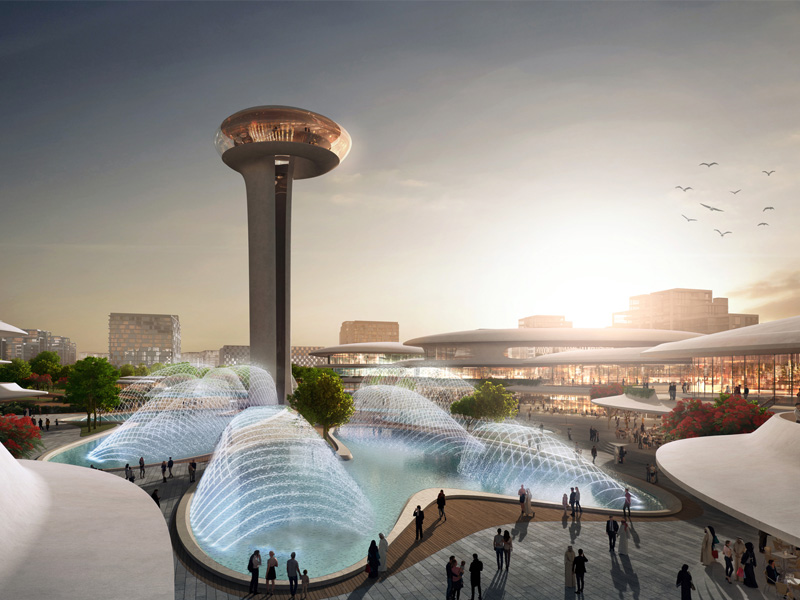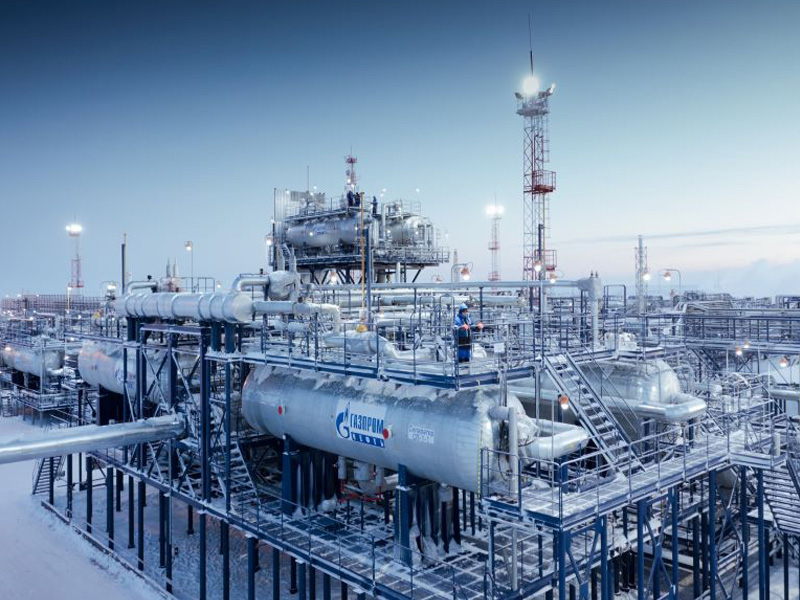 Haliba, Mandous, Mushash Field Developments
The scope of the 30 year concession covers, field development, drilling of wells, design of surface facilities and associated facilities in the three three concession areas-Haliba Field, Mandous Field, Mushash Field
Borouge 4 Complex Expansion
The complex will include downstream derivatives units for both polyolefin and non-polyolefin products. The project is expected to increase the current petrochemical production to almost 10 million tonnes per year.Primary products will be ethylene, propylene, butadiene, MTBE, 1-Butene, Pygas,1-Hexene and benzene from the new mixed-feed cracker and its derivative units.
ADNOC and Borealis AG recently signed a strategic partnership that confirms a US$6.2 billion investment agreement to build Borouge 4. EPC contracts were awarded recently with first package for Early Works awarded to Al Asab General Transport and Contracting LLC; the second package for the Ethane cracker awarded to Technip Energies, in consortium with Target Engineering, the last three packages awarded to Tecnimont. The third package is for polyethylene and 1-hexene units, fourth package is for utilities and offsites and fifth package is for building the XLPE plant.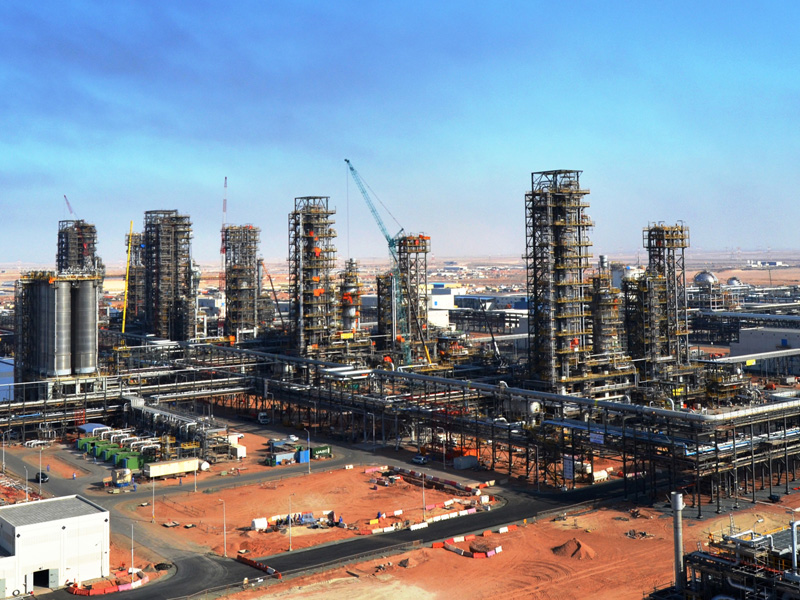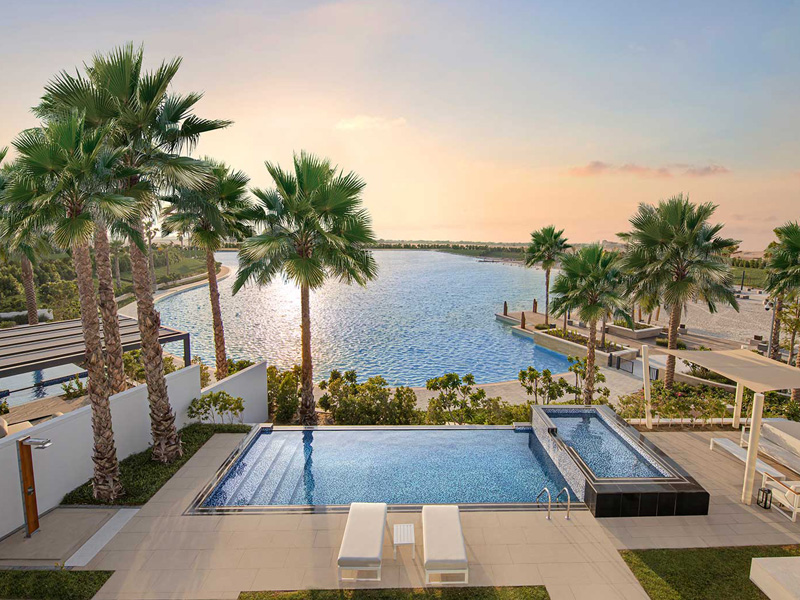 Tilal Al Ghaf (D4)
The development will be built across 3 million square meters of space. It will include about 400,000 square meters of open space including the Lagoon Al Ghaf. The project will be constructed in phases and will be completed in 2027. It will house over 6,5000 homes of mid to upper luxury.
The Lagoon Al Ghaf will span 70,000 square meters and the water canal of 48,000 square metes. Ghaf trees will abound in the development, hence the name Tilal Al Ghaf. The project will be located close to the Dubai Sports City near the intersection of Hessa Street and Sheikh Zayed Bin Hamdan Al Nahyan Street.
In a latest development within Tilal Al Ghaf master development, infrastructure works contract for Harmony, a development comprising 755 premium three- and four-bedroom townhouses has been awarded to DBB in November 2021.
Masaar in Sharjah
The 1,760 million square meter project will comprise 4,000 villas and townhouses set in 8 gated districts. The districts are linked by a landscaped "green spine." The development will feature sports facilities, a five-kilometre looped cycling track, healthy cafes, footpaths flanked by 50,000 trees and acres of green space.
The project will also feature a fitness centre, skatepark, children's adventure playground and an events area. Masaar's community centre will contain a supermarket, shops, cafes and restaurants, among other services. Also included in the Masaar masterplan is a large international school and nursery, located to the north side of the project.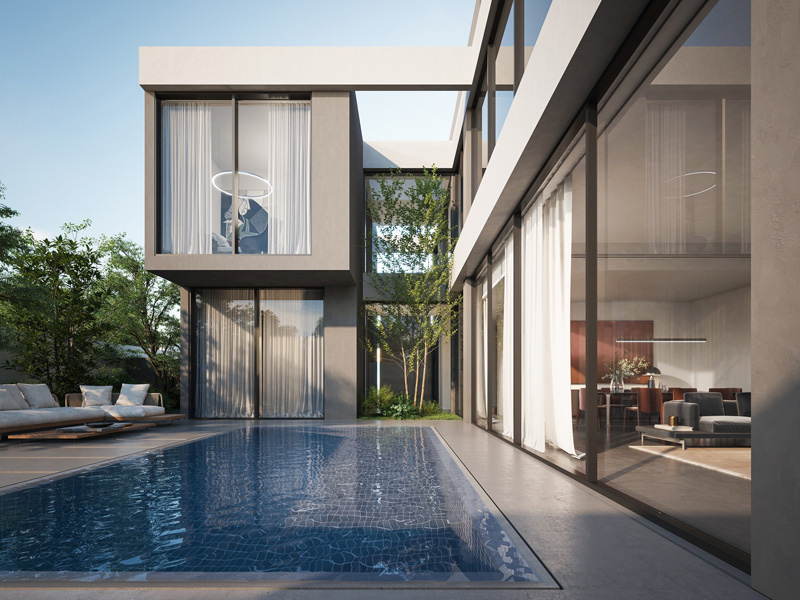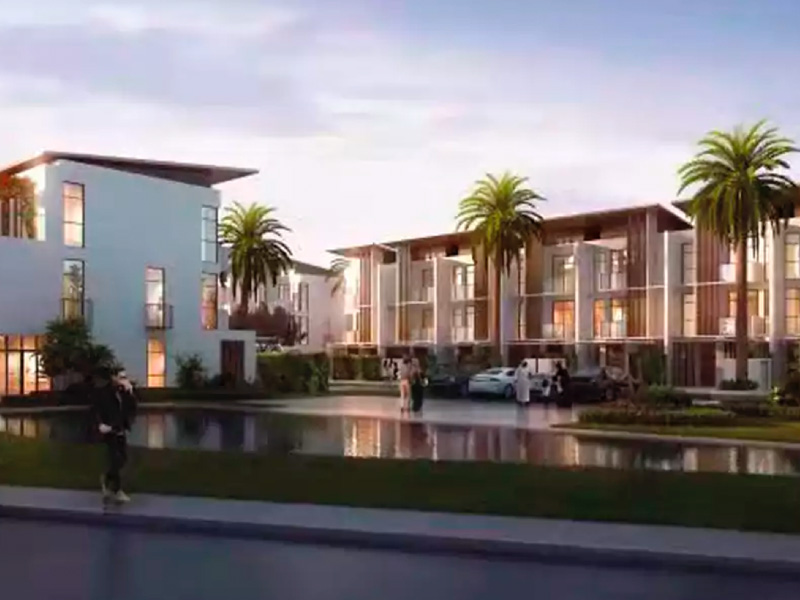 Motor City Hills
The project calls for the construction of mixed use development at the Motor City. It will include 195 villas, 490 townhouses, and 6 commercial properties. The project will be 2.9 million square feet in size. This new master plan of the Motor City development is a joint venture of China State Construction & Engineering Corporation (CSCEC) and the Union Properties.
Wasl Gate
The master plan will have a large park as well as offices, shops, hotels, apartments and villas. The central theme of the city is innovation and there will be a dedicated innovation square to attract and encourage young innovators to practice their work.
The innovation square will be known as Ibdaa Square and will be hosting exhibitions and events based on innovations and ideas. Phase 1 will involve construction of 257 townhouses and a mall anchored by IKEA by Al-Futtaim Group while Phase 2 will include 1,457 homes, hospitality and entertainment units, a sports complex, K-12 schools, and a central park connecting the community's commercial and residential neighborhoods.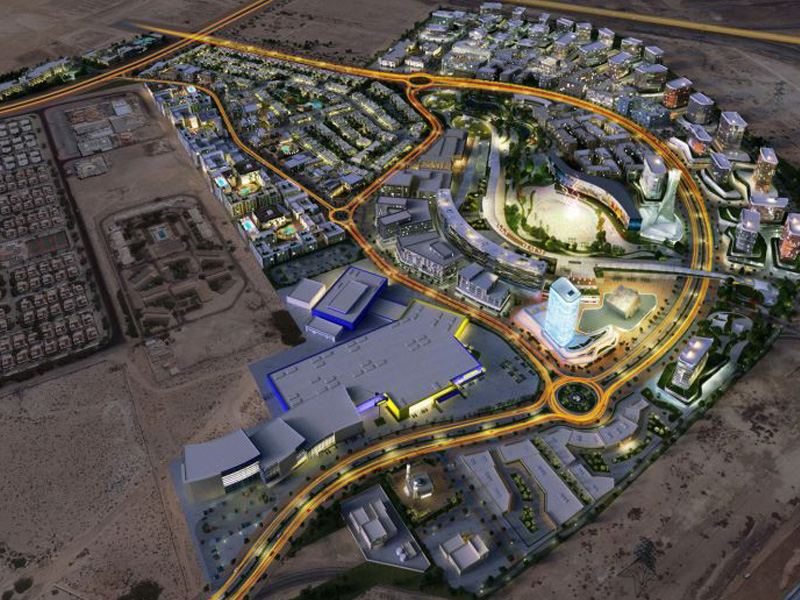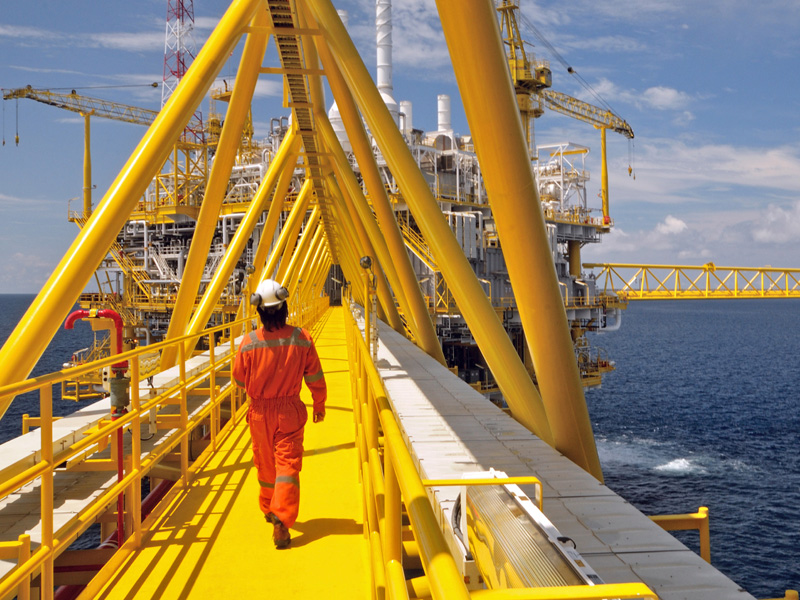 North West Field Development – Dalma Field
The project entails construction of a gas processing plant, platforms, pipelines and associated facilities in the North West Development, Dalma field which is located in the west of Abu Dhabi offshore between Dalma Island and maritime border of Qatar.
The capacity of the field development is expected to be 350 million cf/d. The Abu Dhabi National Oil Company (ADNOC) in November 2021 announced the award of two engineering, procurement and construction (EPC) contracts totaling $1.46 billion for the Dalma Gas Development Project. Package A of the two Dalma EPC contracts was awarded to NPCC and is valued at $514 million which covers the EPC of four offshore wellhead towers, pipelines and umbilicals in Hair Dalma, Satah, and Bu Haseer fields.
Package B, awarded to the Técnicas Reunidas and Target Engineering JV, is valued at $950 million and covers the EPC of gas conditioning facilities for gas dehydration, compression and associated utilities on Arzanah Island located 80 kilometers from Abu Dhabi.
Qasr Al Jurf in Sahel Al Emarat, Abu Dhabi
Qasr Al Jurf project aims at construction of a mixed use development in a 370 hectare area with a 3.4 kilometers beachfront. The project will comprise of three districts: Al Jurf Gardens, Jiwar Al Qasr and Marsa Al Jurf.
This development will have two marinas, private berths, town center, hotels, retail shops, a wellness resort and clinic component, serviced residences and villas. It will also have access to public schools and private schools, private beaches, beach clubs, restaurants, community centers, parks, mosques and clinics.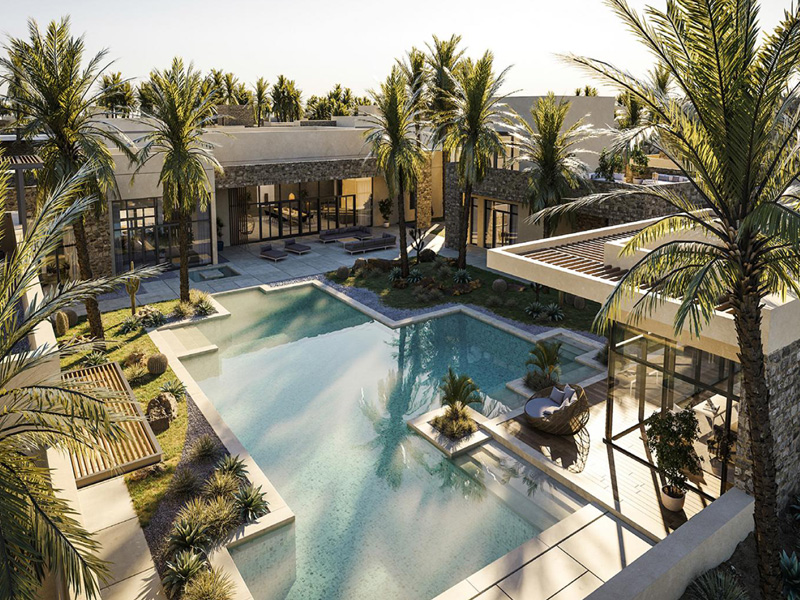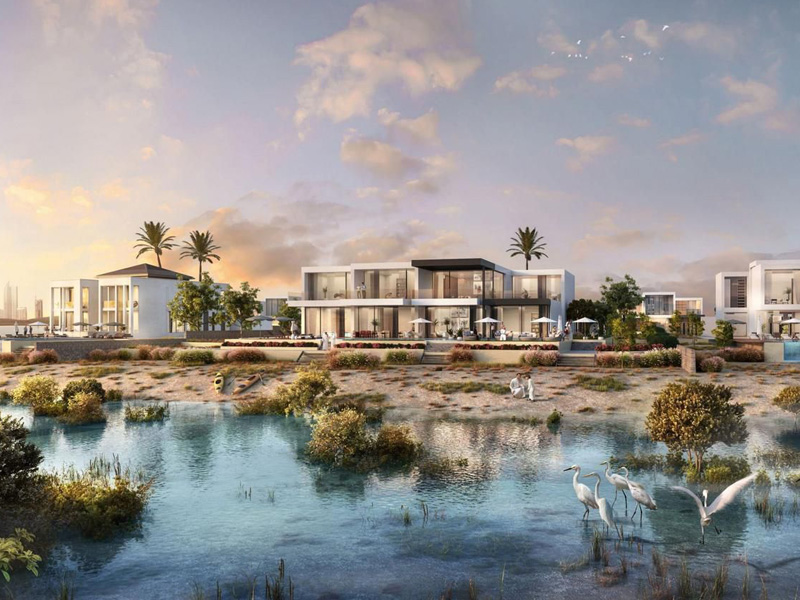 Jubail Island in Abu Dhabi
The mixed use development will have single family villas, townhouses, apartment, boutique hotels, resort, office & business park and a marina. The project will have 6 distinct zones and interconnected villages (village 1 – Haven Town, Village 2 – Panorama Grove, Village 3 – Jubail Point, Village 4 -South Grove, Village 5 – Sanctuary Shores) including residential (townhouses, low rise apartments, villas), commercial (office & Business park), F&B, retail, Hotel & services apartments & community areas (govt. facilities, community centre, schools, clinic, mosques & a marina and Bed'a Al Jubail – Zone 6. Construction is underway on Phase 1 of the development with the first set of 300 villas expected to be completed by the fourth quarter of 2023.
Yas Island North Mixed Use Development
Yas Island North will have villas, duplexes, townhouses, mosques, schools, commercial & retail units, nurseries & learning centers, library, municipal office, post office, petrol station, clinic, and other community support facilities.
While most of the phases within the project are still in the design stage, construction is progressing on the Yas Living in North Yas (NOYA) package. NOYA development is a gated residential community that consists of 420 Townhouses, 90 villas and a community club with shared facilities.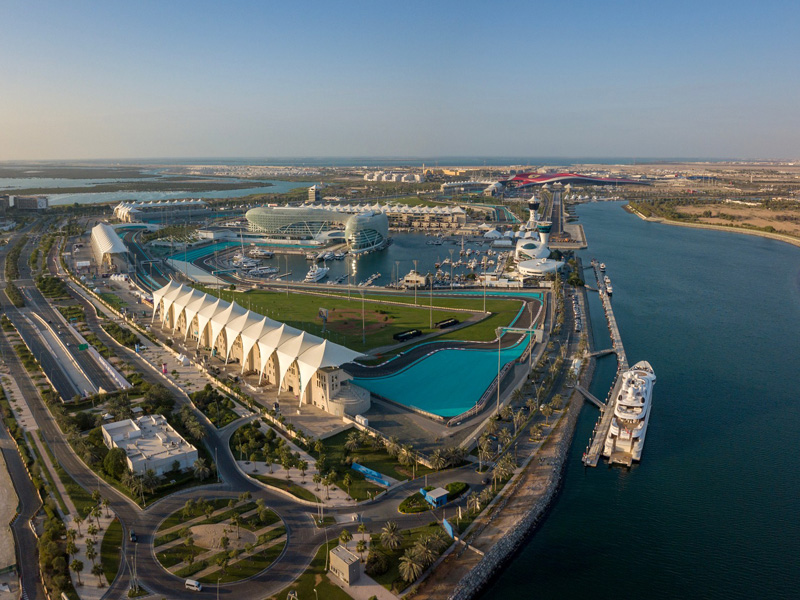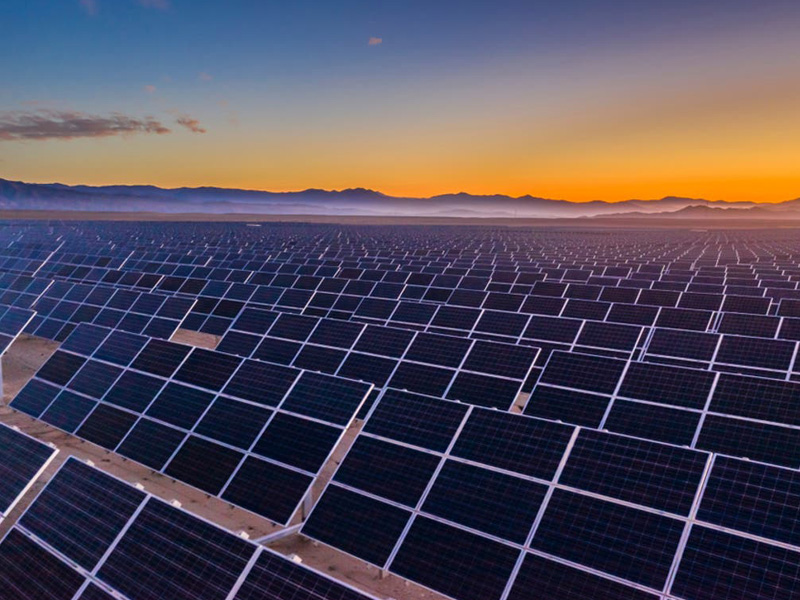 20. 2000 MW (2GW) Solar Photovoltaic IPP at Al Dhafra
The IPP project involves the construction of a 2000 MW (2GW) green field photovoltaic power generation plant and related infrastructure works on a flat land in Al Dhafra region, about 50 kilometres east from the city of Abu Dhabi. This will be the second solar power plant in Dhafra, Abu Dhabi.
Project scope included Installation of PV modules, Construction of control rooms and associated facilities. A consortium led by Abu Dhabi National Energy Company (Taqa) and Masdar, in partnership with EDF and JinkoPower is developing the project.
A recent update on the project stated that Energy China Hunan Thermal Power and China Machinery Engineering Corporation have received subcontract for installation and construction of the pooling station, installation of the inverter of the whole photovoltaic plant, installation of the box transformer and the laying of the DC cable.
Al Riyadh City in Abu Dhabi
The project calls for the construction of an 8,000 hectare of a mixed use development, said to be the largest in the emirate, 30 kilometres from Abu Dhabi Downtown, and is expected to accommodate 200,000 UAE citizens and occupy 45 percent of Abu Dhabi's total residential land area.
It will also offer a full range of public facilities, such as parks, schools, shops, mosques, and medical and community service centres. Construction works are in progress for some of the packages while few packages are in design or in tender for construction stages.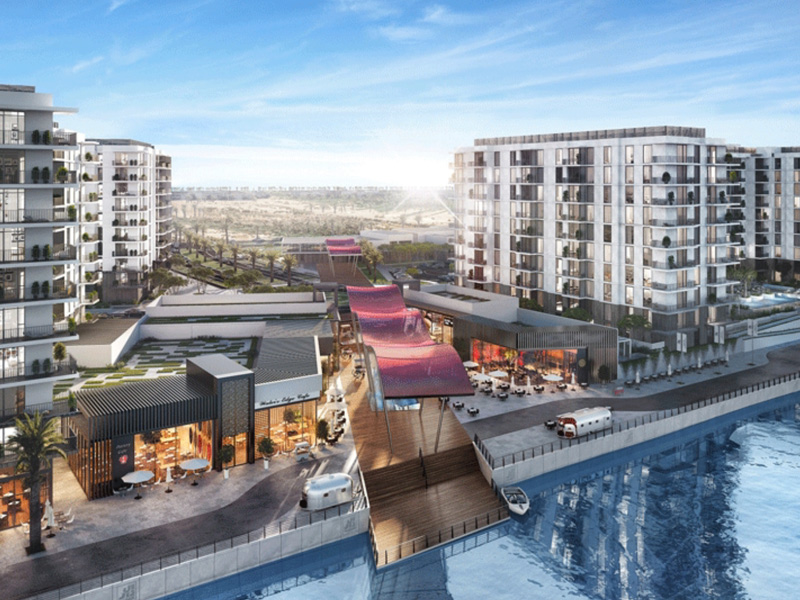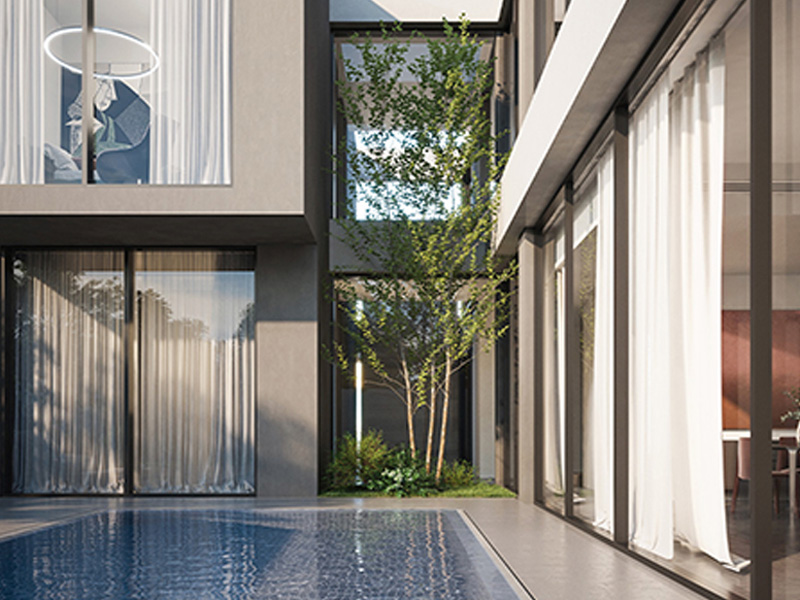 Hayyan in Sharjah
Hayyan development involves construction of 1,836 villas in Al Barashi, along Emirates Road in Sharjah. The villas will be spread across 3 different zones. The first area of the project is divided into 3 phases. Phase 1 calls for the construction of 268 villas.
Phases 2 and 3 will have 727 villas. The villas have 6 distinct interior designs from 7 bedroom mansions to 2 bedroom villas. The project includes Sharjah's largest swimming pool, spanning 50,000 sq ft, along with the largest park within a residential community in Sharjah. There will be retail shops, restaurants, a nursery, and a Club House. Football pitches, tennis, basketball, and volleyball courts, a gymnasium will be part of the development.
Ventures Onsite is tracking these major projects and many more, if you would like to find out more on how you can subscribe to receive access to project data, please contact us.