The global construction industry and Saudi Arabia
Saudi Arabia offer diverse construction projects
Saudi Arabia has become a major player in the global construction industry, offering investors lucrative opportunities to capitalize on its big infrastructure projects. As one of the largest and most diversified construction markets in the region, Saudi Arabian authorities have invested heavily into different building ventures over recent years that have not only expanded economic growth but created highly focused and specialized development plans across strategic sectors such as healthcare, education, transport and other public services.
"Saudi Arabia real GDP rate predicted to hit 3.5% in 2023"
Saudi Arabia Market Budget Overview
KSA's Cabinet approved the budget for fiscal year 2023 boasting a surplus of US$ 4 billion.
This influx of funds will be assigned towards bolstering government reserves and state funds to enhance the economic security and financial stability in the country. Additionally, planned expenditure is projected at US$ 301 billion with an emphasis on supporting economic prosperity as well as education, healthcare and social development programs. The kingdom also strives to push private sector involvement while cultivating environments welcoming investments through various mega projects initiatives aimed at achieving long-term structural objectives.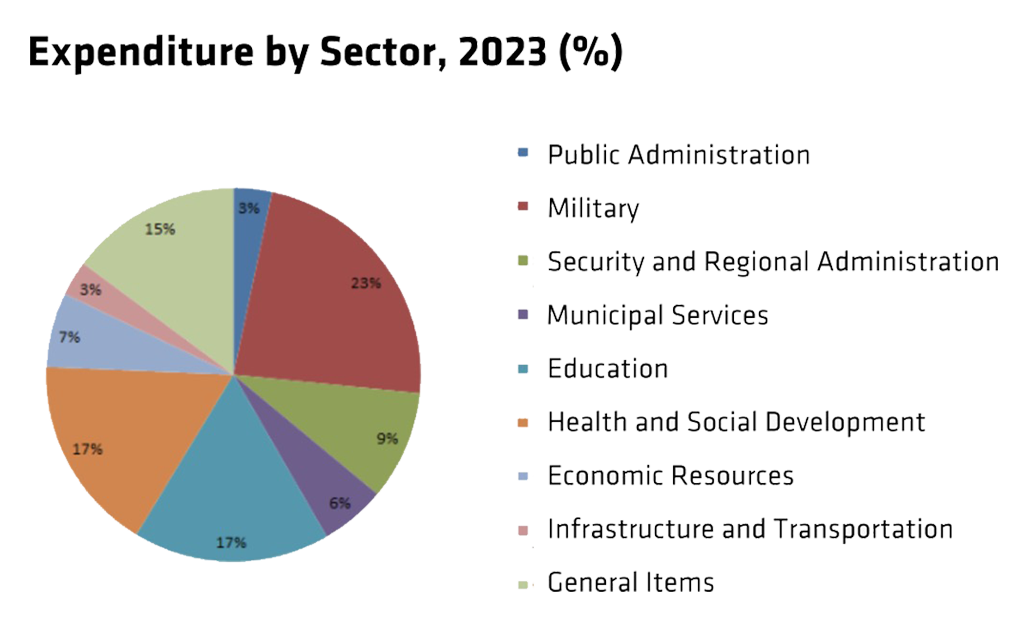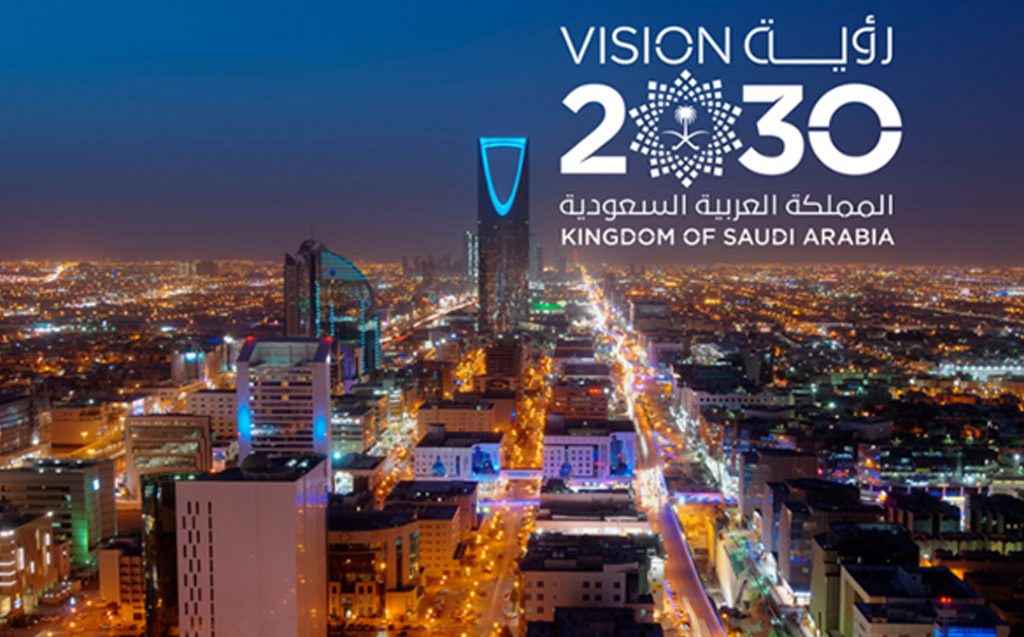 Saudi Building Market Overview
With the goal of making Riyadh one of the world's top 10 cities by 2030, government initiatives designed to increase home ownership and a robust underlying demand for residential properties have resulted in an ambitious building sector expected to register some of the largest contractor awards. According Report from Knight Frank, 555,000 new residential units along with 275k hotel rooms 4.3 million sqm retail space and 6.1 million square meters office space will be built over the next decade – all part of Saudi Vision 2030 plan which aims to incentivize developers in providing affordable housing options for nationals..
Read more on Saudi Arabian projects
Construction Industry Overview in KSA
The construction sector has a significant impact on the economy of Saudi Arabia, with estimates showing its contractor awards increasing from US$ 47.3 billion to almost US$ 56 billion in 2023 alone. This growth is driven by government investments in infrastructure and energy projects as part of their strategy for diversifying away from oil-based sources. An even larger figure lies at stake – over $1 trillion worth of construction initiatives planned before 2022! Many have already entered into the building phase while many more are waiting up ahead through tenders that total an estimated value of $135 billion.

KSA Market Infrastructure Overview
KSA's infrastructure sector continues to be a point of focus and is crucial in realizing its ambitions towards growth under Vision 2030. In 2022, the government will make substantial investments into developing the Kingdom's infrastructural framework with an estimated trillion-dollar value. The Royal Commission for Riyadh City has recently announced the completion of construction works on the cityscape, promising vast economic opportunities through increased investment capabilities and improved logistics throughout KSA.
Industrial Market Overview in Saudi
Saudi Arabia is taking steps towards its Vision 2030, with 1,801 factories and capital of US$ 18.3 billion under construction across the nation. Mining is being developed as a third pillar to join oil and gas and petrochemical industries in transforming KSA's economy with Ma'aden's Mansourah and Massarah gold mine expected to reach full production by 2023 after some minor COVID-19 related delays. KSA's Minister of Industry and Mineral Resources, Bandar Al-Khorayef announced the launch of a new integrated billet manufacturing plant in Ras Al Khair Industrial City.
This bold investment has been formulated to compliment KSA's Nation Steel Strategy as set out by Vision 2030 and follows on from September 2022's announcement regarding three steel production projects worth US$ 9.32 billion.
"Industrial sector has US$ 18.3 billion under construction across the nation"
Power and Water Market Overview is enhancing in KSA
KSA is enhancing the capacity of its power sector (electricity generation, transmission, KSA has taken ambitious steps to increase its power capacity, setting the stage for massive growth in renewables. Through their renewable energy program they've managed to set a current online renewable energy capacity of 700 MW and are expecting an additional 15 GW by 2023 – creating huge opportunities for solar and wind projects across the country.
Additionally, KSA recently announced five ambitious new renewable energy projects, totaling 3,300 megawatts of capacity. The majority is generated through three wind energy projects in Yanbu (700MW), Al-Ghat (600 MW) and Waad Al-Shamal (500MW). As well as two solar sites are planned with 1,100MW at Henakiyah and 400 MW facility to be established in Tubarjal city.
Moreover, Neom is leading the charge in green energy investment, hoping to become a world-renowned supplier of hydrogen. By partnering with Extreme E's international off-road racing series; Neom is pursuing sustainable development through renewable energies such as solar and blue/green hydrogen power. Ultimately enabling carbon capture utilization and storage for lasting environmental improvements.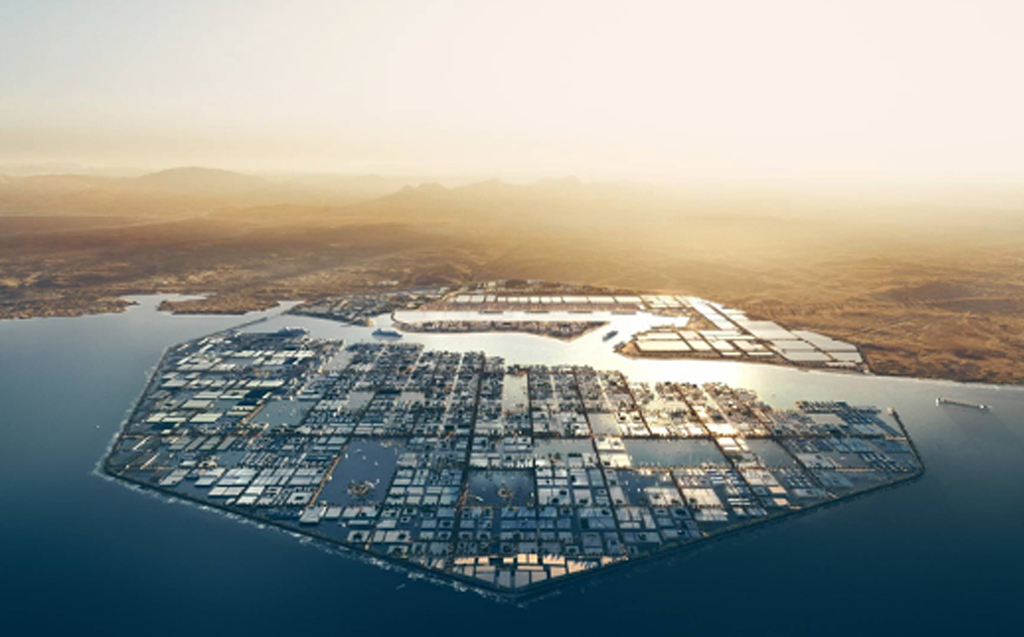 According to Knight Frank, planned construction in KSA by 2030 is set to make the kingdom the current biggest construction site in the world. The government will maintain its commitment towards its Vision 2030 goals, particularly in sectors such as the housing program, infrastructure, renewables, water projects, while allocating contingent funds towards addressing the risks related to the pandemic. Overall, the construction industry in KSA seems to be booming and this trend is expected to continue in the coming years as well.
Ventures Onsite is tracking these major projects and many more, if you would like to find out more on how you can subscribe to receive access to project data, please contact us.